Crystal Flight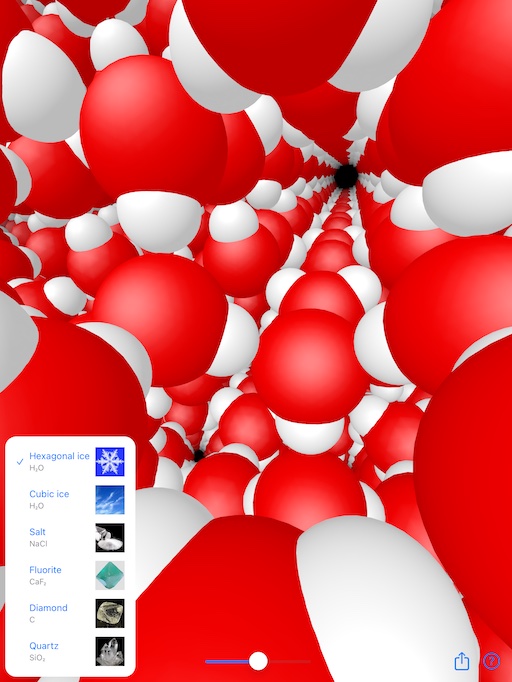 Fly freely in a variety of crystals. To navigate, simply tilt your iPhone or iPad in the direction you want to go.
Last update
7 September 2020 (Version 1.1.5)
Supports Wide Color displays
Added Portuguese translation, thanks to Nuno Fernandes
Questions?
Contact Jeff Weeks.
With deepest thanks to Nuno Fernandes for his thorough, careful and most professional translation of Crystal Flight into Portuguese
View this page in:
English Português
This material is based upon work supported by the National Science Foundation under Grant No. 1503701. Any opinions, findings, and conclusions or recommendations expressed in this material are those of the author and do not necessarily reflect the views of the National Science Foundation.
[Return to Geometry Games home.]